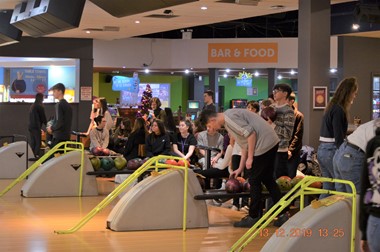 Merry Christmas from Bridgnorth Sixth Form
It has been a busy end to the Autumn term for Sixth Form. On Thursday 12th December we held a Mock Election to mirror the UK General Election. Our result very much matched the actual national picture, although it was much closer between the two main parties. Well done to all who participated. On Friday 13th December we had our annual Christmas outing to ten pin bowling in Telford. A really great atmosphere all round and some very close scores. We are also really pleased to have received many applications to Sixth Form from our current Year 11 students as well as from external students. We are still accepting applications and will begin interviewing in January 2020.
Wishing you a Merry Christmas and a Happy New Year from the Bridgnorth Sixth Form Team. 
Date Published: 19 Dec 2019