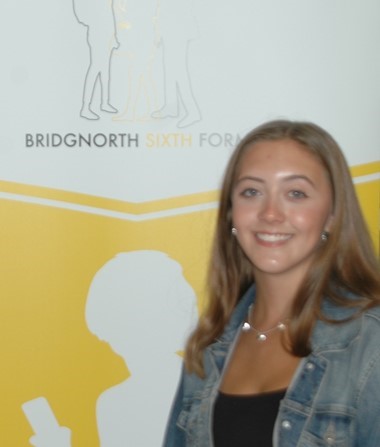 Well done to our students!
Congratulations to our Yr13 Students on their 2020 results.
Students were given their results in person this morning at Oldbury Wells School by a team of our staff.
Most students were awarded very good and fair grades, including three students who have secured places at Oxford and Cambridge. Students are going on to study the full range of courses, such as Pip who is going to read Law in York, Will who is reading Criminology at Liverpool.
Mrs Godden said, "I would like to congratulate so many of our students today on some excellent and well deserved results.  The majority of our students have been awarded the results we were expecting for them, and they match their very hard work and ability.  This includes some of our highest achievers.   For example I was thrilled to congratulate Annabel Martin on achieving 4A* grades who has secured a place at Oxford where she will read physics.  She will be joined in Oxford by Mia Clement who is reading Geography.  I was also so pleased to congratulate Paddy Russell today on his 3A* and an A, which secures his place at Cambridge.  The vast majority of our students have the places they want on University courses of their choice, which is great."
There were however some unexpected results in the mix this year.  Mrs Godden said, "We had some results lower than expected and some where we are sure pupils would have bettered them, if they had been able to sit exams.  These are the students who have had their grades lowered by the exam boards from those suggested by their teachers."  
Mr Williams is our Director of Sixth Form.  He said, "We have worked very hard today to guide and support every one of our students today.  We are very aware that results day is an important life event for students every year, and the build-up has been especially hard for our country's students this year.  We know many young people have been very worried about it all, and the last minute changes to appeals and mock results have increased the pressure for many youngsters.  We have met with each of our pupils today to give them their results in person and to guide them through next steps.  As a smaller sixth form we have been able to make sure that we can help them individually, and to celebrate with many of them too."
We will be meeting with each year 11 student individually next week in a similar way to guide them through their results and next steps.
Date Published: 14 Aug 2020