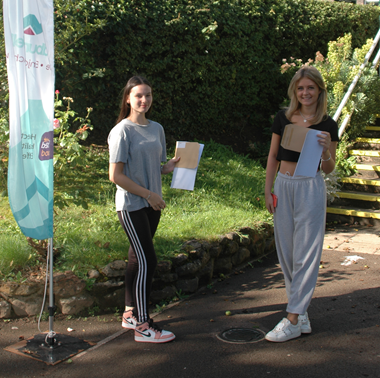 Congratulations to Year 11 GCSE Students
We were very pleased to meet with local year 11 students this morning to enrol them into Sixth Form.
We were hugely impressed by their positivity and resilience in what has been a tricky couple of weeks nationally for year 11 and year 13 pupils.
Congratulations to all of them for their hard work and commitment throughout their courses. This means they are picking up very strong results today and moving forward with their education and future plans.
A particular well done goes to the eight Oldbury Wells students who we have achieved a remarkable nine or more top passes today."  We are very pleased that many of the high performing students have taken the decision to continue their education at Bridgnorth Sixth Form.  
If there are Yr11 students still unsure about their future plans and where to continue their education, please get in touch with the Bridgnorth Sixth Form to discuss your future.
Date Published: 20 Aug 2020