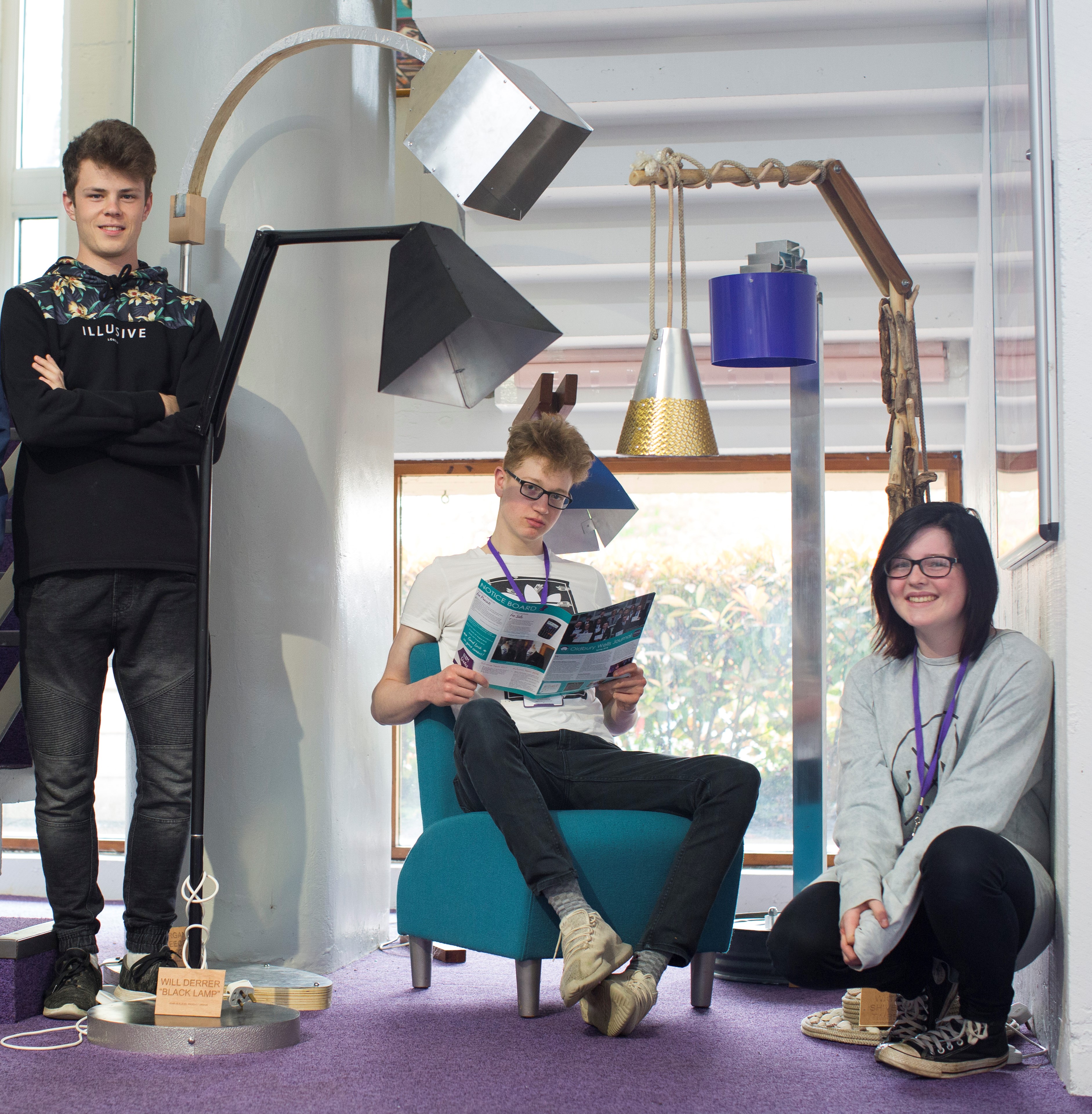 Sixth Form Life
We strive to create a lively, stimulating learning environment where students feel both supported pastorally and challenged academically.
Support
We have a strong, experienced team of teachers and support staff guiding our students in sixth form. If you decide to study here you will have a Sixth Form tutor who will perform an important role in our Sixth Form Induction Programme. They will see you daily and will be your first point of contact should you need any help settling in. Mrs Bishell, Head of Sixth Form and Mrs Fyfe, our Student Support Worker, are available throughout the day to offer individualised support and guidance.
Bursary
We are a diverse and welcoming community who look to cater for young people from a range of backgrounds and academic abilities. We can offer access to the post 16-19 Bursary Funding and look to provide students with financial support for things like trips, revision materials and transport where they qualify.
Social
We also want Sixth Form to be an enjoyable, social experience for you so support the success of the sixth Form committee in organising social and charity events. We also run reward trips at Christmas and a residential London trip in the Summer Term.
Information, advice and guidance
Through our core programme we will offer you an insight into the opportunities that your sixth form qualifications will create. We will provide you, through guest speakers and activities, with information on University courses, Apprenticeships and Careers as well as developing your employability skills and knowledge on PSHE related issues. Annually we visit the UCAS Higher Education Fair, hold parents evenings and organise visits to University Open Days.
Work experience
All Year 12 students undertake a week of work experience. Placements are often linked to A Level studies and/or future career plans.
Charity Work and Volunteering
This is an important part of the Sixth Form experience and we are proud of our fundraising record. Each year the Sixth Form groups select charities to support. Various activities take place throughout the year, including concerts, sponsored walks, non-uniform days and many other events! This provides both a challenge and an enjoyable experience for all involved.
We run the Duke of Edinburgh Scheme, with many progressing onto the Gold Award.
Many of our students join volunteering programmes such as Millennium Volunteers who recognise and accredit a wide range of voluntary work. Other volunteering includes supporting lower school by being a reading tutor or peer mentor. Students can also arrange some community work experience, for example, helping out in a local primary school or charity shop
Destinations
Many of our students leave us to go on to University, some at the most prestigious institutions and others on highly competitive courses. We offer small group support and guidance for students looking to apply to Oxford or Cambridge Universities. As well as support with general UCAS applications.
Some students go on to secure higher level apprenticeships or take up employment opportunities. What is important to us is that our students are equipped to make informed decisions about their own future and make choices that allow them to reach their potential and fulfil their career goals.